Back to Blog
Poster Presentations at PNSQC
07/05/2022
Moss Drake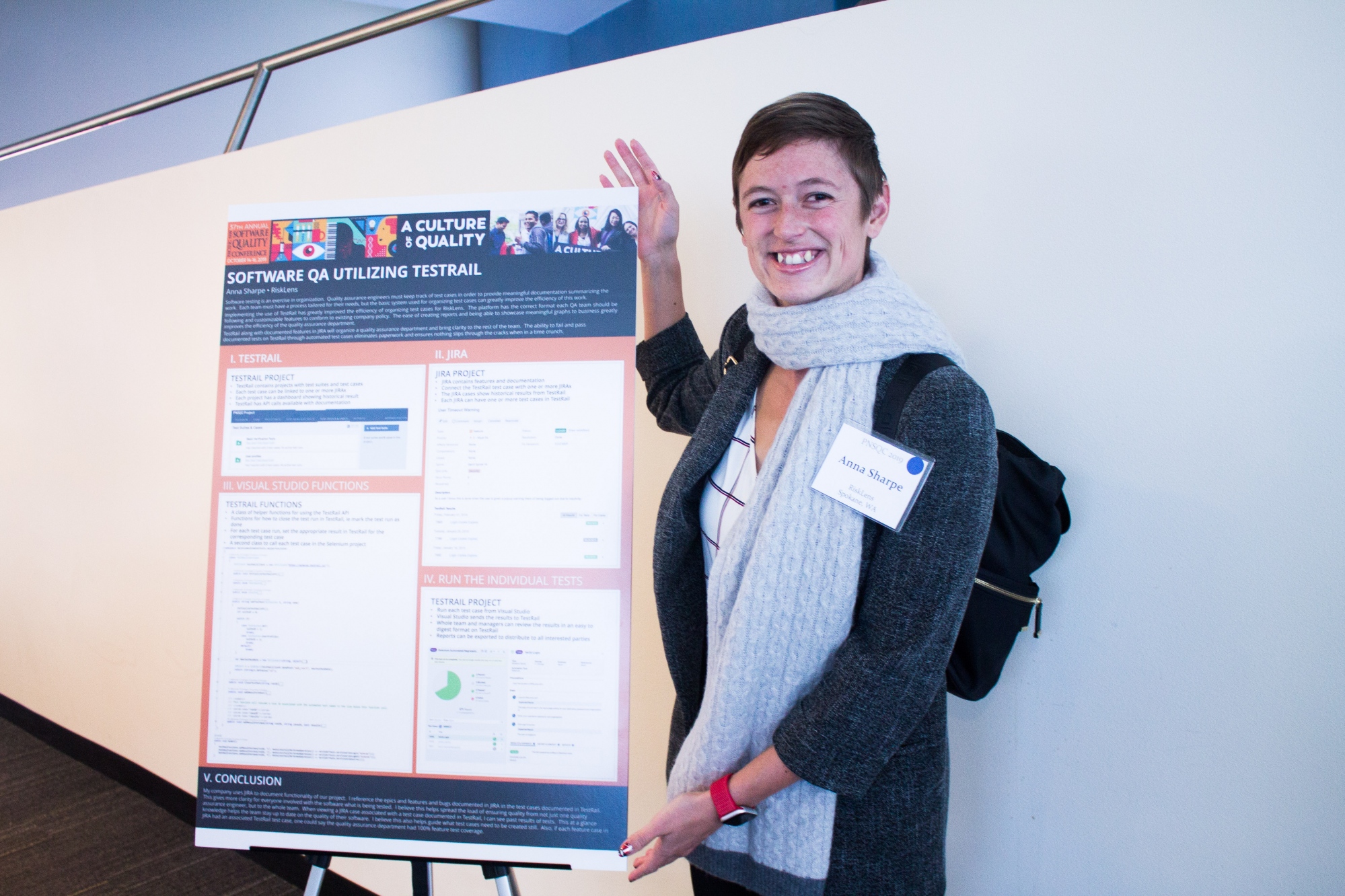 If you're here reading PNSQC blog content, and have not yet submitted a proposal for a conference paper, there's an excellent chance that our poster option may be a great fit for you!
---
Why consider a poster presentation?
A poster submission is a great a way to level up your career in Quality, without over committing your time, or signing yourself up to speak in front of hundreds of people. Think of the poster option as the omelet, whereas the paper is the souffle. Both are delicious and worth adding to your cooking repertoire, but one is much more approachable than the other!
With a poster you still get to share your knowledge with the global PNSQC community through a poster, but won't need to set aside summer weekends to polish a full technical paper and presentation. You can also count on sharing your perspective with small groups of people in an informal discussion setting, versus presenting before the whole of the PNSQC attendees.
It's a great choice for both those new to presenting at a conference, and those of us who just feel more comfortable in smaller groups. Perhaps best of all, with PNSQC's hybrid approach to the 2022 conference, you have the option of sharing your poster live in beautiful Portland, OR, USA, or from your own home office.
How do I submit a poster proposal?
You can submit a poster presentation throughout the year, from this page. You can find tips and tricks for writing a winning abstract here.
Once my poster is accepted, what comes next?
Why not hear from someone who lived the experience, start to finish? Watch Jim's video breaking down the whole process
here
.