Back to Blog
New Emerging Technologies Track Chair & Description
04/10/2023
ANDREW PETERSON
My name is
Andy Peterson
and I am the new chair for the
Emerging Technologies Track
at the Pacific Northwest Software Quality Conference (PNSQC) this year. I have been in the technology technology industry for over 20 years including more than a dozen in various QA roles. I currently serve as the QA Manager for Costco Travel's Shopping group where we develop the best Search and Browsing experience for our members and travel agents. I am originally from Michigan and moved to the Pacific Northwest in 2006. I've been going through many of the regional hobbies like winemaking and mountain climbing, however these days I'm spending most of my team keeping up with my two daughters.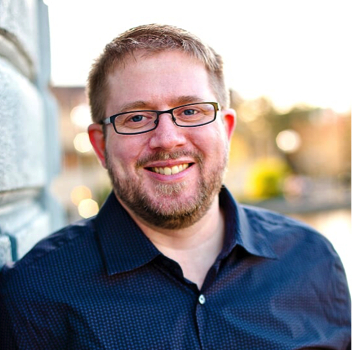 I fell in love with PNSQC in 2017 as an attendee. I appreciated the smaller group atmosphere with the same level of talent. I was prompted to submit a proposal the following year. I also began reviewing submissions and helping in other ways. I value the volunteer ideals that this conference is built on.
After several years of the same description, I made some updates to the Emerging Technologies Track description. Some of my thoughts going into the new description were built on the expanded use of many of the existing technologies such as extended reality and AI which have been around for many years and now seeing popular uses. Autonomous things and Robotics are also rapidly advancing and have potential to revolutionize transportation and other industries. With the rise of digital technologies, Cybersecurity and Blockchain is becoming a crucial concern to continually keep ahead of the criminal element. With climate change becoming an increasingly pressing concern, green technologies such as renewable energy, electric vehicles, and green data centers are gaining importance.
---



Here is the new description:
New technologies are constantly emerging, each with its unique set of challenges in engineering, testing, operations, and management. Software quality is crucial for the success of these technologies and processes. The Emerging Technologies & Concepts Track at PNSQC welcomes contributions from experts who are passionate about ensuring software quality in new and emerging technologies. Please join us in sharing expertise, exchanging ideas, and learning new strategies for ensuring high-quality software in emerging technologies. Your knowledge and insights can include topics such as:

Extended Reality (XR) - Virtual Reality (VR), Augmented Reality (AR)
Autonomous Things (AuT) – Software, Drones, Home devices, Vehicles
Artificial Intelligence (AI), Machine Learning (ML), Natural Language Processing (NLP)
Cybersecurity – DevSecOps
Big Data – data lakes, data mining, data analytics
Blockchain
Internet of Things (IoT) – Scaling, Management, Analytics, Low-power networks
Chaos Engineering
Biotechnology
Sustainable/Green Technologies - renewable energy, electric vehicles, green data centers
Robotics - Collaborative robots
Do any of these I know there is plenty of others that could be on this list? What are you thinking of? We're seeking proposals for talks and presentations for the Emerging Technologies Track at PNSQC. If you have a unique approach, a fascinating case study, or simply want to share your experience and knowledge,
submit a proposal
for a talk or presentation. Your contribution could shape the conversation around software quality engineering and inspire others to think differently.
Finally, don't miss our
upcoming meetups and events
! Connect with other professionals in the industry. Sign up for our newsletter for valuable insights and resources on software quality engineering and management.
Join us in shaping the future of software quality engineering and management in emerging technologies.
Submit your proposal today!